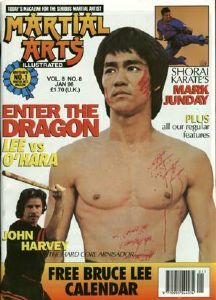 About Coventry Martial Arts
THE ACADEMY
The Atomic Black Belt Academy is Coventry's Martial Arts Supercentre and offers a full time centre of Excellence for the study of Martial Arts for all ages. The Atomic Black Belt Academy was the first Martial Arts 'Academy' in Coventry and during it's history the Academy has built an unrivalled reputation for professional instruction of Martial Arts in one of the largest & best equipped Martial Arts Centres in the area. With only a 5 minute drive from the Coventry City Centre and free off road parking, the facilities boast 2 separate Fully Matted training areas complete with mirrors and parents viewing areas, a Punch Bag Room, a free parents and members Gym, Professional MMA Cage, MMA Shop and the list goes on. It provides an atmosphere par excellence for our students and the parents, who can enjoy a cup of coffee whilst watching the development of their children. Additionally, we were the first to introduce aged related curriculum such as the Little Ninjas in Coventry and specialised programs such as the performance martial arts such as XMA (Xtreme Martial Arts). The Academy has also been featured in BBC's Hider In The House TV Show. We lead where others just follow. Thats why we considers oursleves to be the best at what we do, and if you want the best for you or your children then look no further than the Atomic Black Belt Academy.
CHIEF INSTRUCTOR
The chief Instructor is Master Mark Junday, Black Belt 6th Dan, a former World, European and Multi British Champion and Great Britain International, who holds over 40 years experience in a variety of Martial Arts, such as Kung Fu, Karate, Tae Kwon Do, Kickboxing, XMA (Xtreme Martial Arts) and MMA (Mixed Martial Arts). He has trained with some of the worlds leading lights in Martial Arts, such as UFC Fighters, Thiago 'Pitbull' Alves, Thiago Silva, WEC Champion Mike Thomas Brown, Elite XC Heavyweight Champion Antoniuo Silva, 'Frank Shamrock', Power Ranger 'Mike Chat' and Discovery Channels Go Warrior Star 'Roland Osborne', to name but a few. He has featured on the front covers of Britain top Martial Arts magazines in recognition of his achievements. His mission is to pass on this extensive knowledge and experience to his students at the Atomic Black Belt Academy.
INSTRUCTORS
The academy instructors have over 90 years of experince between them and therefore we have a great depth of knowledge an experience.
Sensei John Turley Black Belt 4th Dan in Atomic Martial Arts and former English Champion has great patience in nuturing new students and experienced students alike and is a great complement to the team with the core qualities all our professional instructors display.
ALL ATOMIC INSTRUCTORS ARE FULLY CRB CHECKED