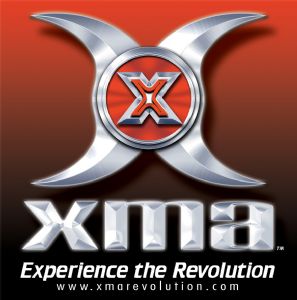 Xtreme Martial Arts
Master Mark Junday and The Atomic Black Belt Academy was the first and are still the only official Martial Arts centre in Coventry to teach Xtreme Martial Arts also known as XMA and was also one of the first in the UK, to bring the XMA Program to these shores. The Atomic Black Belt Academy has shown its professionalism and standing in the world of martial arts by not only bringing the founder of XMA all the way from America in the form of the Blue Power Ranger Mike Chaturantabut from Lightspeed Rescue to Coventry and teaching and introducing XMA at at our Academy. Master Mark Junday also took Mike and the Team XMA USA to various schools around Coventry so that they could meet the Power Ranger themselves and get a Anti Bullying Chat directly from a real life Power Ranger.
The above is just one example of the kind of benefit your children will get when enroling as a member of our Academy, where other's say they will we actually do !!!
<iframe width="560" height="315" src="https://www.youtube.com/embed/QAWgVC_dyKA?rel=0" frameborder="0" allowfullscreen></iframe>
Please visit www.xmarevolution.com to see our Academy listed as an official school.
XMA is the performance side of Martial Arts and is a combination of Martial Arts, Dance and Gymnastics all choregraphed to Music.
XMA in Entertainment
Xtreme Martial Arts (XMA) is now a part of popular culture. Here are just a few of the movies featuring XMA.
Matrix Trilogy, Big Fat Liar, Power Rangers in 3-D, Blood Spoof, Austin Powers 3
The Time Machine, The Adventures of Shark Boy & Lava Girl in 3-D, Little Manhattan,
Bloodfist 2050, The Adventures of Johnny Tao, Cheaper By The Dozen 2, House of Fury
Mike Chat, star of Discovery Channel's award winning XMA, Xtreme Martial Arts, starred as the Blue Ranger on Power Rangers Lightspeed Rescue, Fox's release of Little Manhattan
Taylor Lautner , XMA Performance Team member, 3 picture deal with Miramax to Star as "Shark Boy in Robert Rodrigues' The Adventures of Shark Boy and Lava Girl in 3-D. Repped by ICM & 3 Arts Entertainment and now in the Hollywood Blockbuster, Twilight.
Jake Strickland, XMA Performance Team member, first American kid ever to be cast by Jackie Chan personally to star in his film House of Fury and signed to a worldwide management deal with the JC Group, Jackie's management company
Nicole Habermehl, XMA Performance Team member, recently booked a pilot for Nickelodeon
Matthew Mullins, XMA Performance Team member, creator of Sideswipe Performance Team and Sideswipe Kids. Starred in Bloodfist 2050 and the Adventures of Johnny Tao