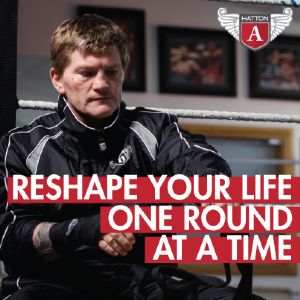 Hatton Boxing For Fitness
Atomic Black Belt Academy is proud to announce that we are now a Hatton Boxing Academy under the belt of 'The Hitman' himself, Ricky Hatton, Former WBA World Welterweight and Junior Welterweight Boxing Champion.
With Hatton Boxing Fitness, whether you are a man or woman or child, this is a great way to assist weight loss, gain muscle tone, increase your fitness levels, learn how to box without any of the contact.
This is a great cardio workout that eats up the calories and there is no fitness or ability requirement, all you need to have is the desire to get fit and in shape.
So, if you want to train in Coventry's Hatton Boxing Academy, then fill in the form or give us a call to book your class NOW !!